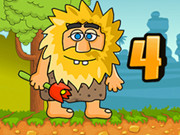 Adam And Eve 4
Kategori :
puzzle
Notlar :
(0)
---
Açıklama :
Point and click, save Eva by Adam is a puzzle game.Lazy Adam lost his beloved eve, you need to play games, there will be an object, human and animal interactions at each level, through the find useful clues help find his beloved Adam eve in the picture. Go exploring with Adam. Have a good time with Adam and Eve 4.
Kontrol :
Click by mouse or tap by your finger to play.
Yazar :
functu.com
---
Yorumlar
Yorum yazmak için lütfen giriş yapın veya kayıt olun.