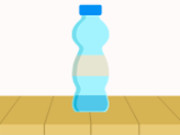 Bottle Flip Challenge Dab
Kategori :
Fizik
Notlar :
(0)
---
Açıklama :
Do you want to challenge the bottle flip? Click the bottle with the mouse and let it flip over to make sure it doesn't fall down. When you flip the bottle three times in a row, you can unlock the new bottle. Have fun playing Bottle Flip Challenge Dab. Good luck.
Anahtar Kelimeler :
Physics, Kids, HTML5, Highscore, Boy, Arcade
Kontrol :
Use the mouse to play.
Yazar :
pupgam.com
---
Yorumlar
Yorum yazmak için lütfen giriş yapın veya kayıt olun.