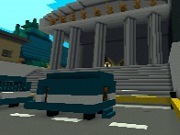 Mission Impossible - Save The Hostages!
Kategori :
action
Notlar :
(0)
---
Açıklama :
The Goblin bank has been attacked. Evil bank robbers have taken hostages and threatens to blow them up. Your mission, should you accept it, is to free the hostages. But be extremely careful...
Anahtar Kelimeler :
Shooting, Rescue, Pixel, Monster, Minecraft, Killing, HTML5, Gun, Fighting, Dungeon,
Kontrol :
W A S D to walk, Spacebar to jump, Shift to run, Mouse to aim, Mouse button to fire
Yazar :
adventurebox.com
---
Yorumlar
Yorum yazmak için lütfen giriş yapın veya kayıt olun.